I used Windows from the beginning of my computer life. When I first heard the name of Linux, I was surprised. What is this thing? I thought a lot, Am I try Linux? I did not have the courage to try this new thing. Coming in 2018, I bought a Ubuntu for a long time. I was afraid that to install Linux, there is a problem with the hard drive. I booted in fear of fear. I was surprised to see the graphical work. Let's install it. It is a fun thing to see in the Institution option. It can be used as an application with Windows. I am glad that. Do not give a hard drive partition. Ubuntu is installed as an application with Windows.
Why Ubuntu?
Good question. The most annoying thing in my life on Windows is the virus and sometimes it costs money for antivirus and sometimes the net package costs the antivirus. Occasionally all the Windows re-installs are available. And nodes programs that are set to download from the net through the net download (Skype, Google Chrome, Facebook Video Chat Plugin). Then came happy news.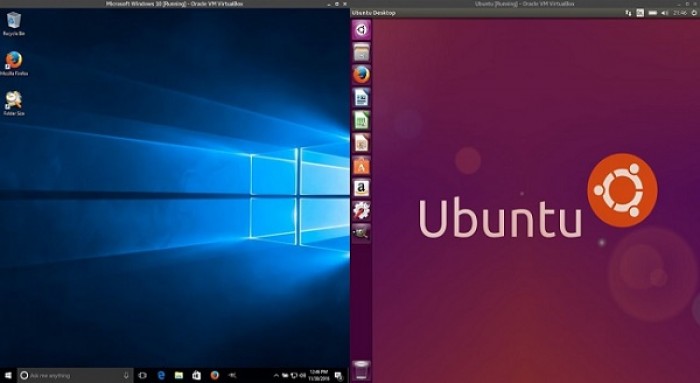 You do not have to worry about these viruses when using Linux. At the end of the year, you can save $20-$25 which could be cost for Antivirus.
Free software is a matter of independence, not a matter of value. Firstly, the freedom to redistribute the copy of the software, so that neighbors or friends can use it. Secondly, the freedom to modify any type of program, such that it can be controlled without software controlled, and must be sure to access the source code.
You will be very happy to know that the Linux kernel and all its distributions (Open GPL) are free from the above definition. So you do not have to collect the original copy of Windows 10 or more. If you have money or are compelled, different things.
Setup has given it. Now it is necessary that thousands of softwares are needed for the work. So you have to find software. You may have opened Google's home page at once. Stand up. It does not need to hurt. Because I'm talking about Ubuntu So in the light of Ubuntu, I will say all.
Ubuntu gives you the Synaptic software repository. There you have so many software. One ............... free. Looking at the incredible look, do not be surprised.
Ubuntu was named from a traditional South African name. This word means "humanity for one another." And Ubuntu's creator Canonical and Developer Group, Ubuntu Foundation, came out in front of this statement on October 20, 2004.
Unicode encoding has been used in the Ubuntu, so you can see other's language without any thought.On the Debian operating system created by Linux kernel, Ubuntu. If any computer expert in today's world is asking about what is called the misery of Microsoft? The name of Ubuntu will come.
Now you think you need something for the graphic work. There is no Ubuntu version for the phosphate. Then, go to the Synaptic software repository and give it a gimp setup. No less than the font size of this free software, and a lot more light.
Each version of Ubuntu has its own name.
Ubuntu is one step ahead of Windows in this case. Now Ubuntu Foundation and Ubuntu Forum. You just write the problem. Thousands of Ubuntu experts will be able to shake with your help. Some help sites: ubuntuforums.org www.ubuntu. com / community ubuntugeek.com/forum/
For every version of Ubuntu, Ubuntu Foundation has been offering users' help support for the next 18 months after coming to the market.
When I listen to music. Where will the driver get the audio for? Will not go anywhere. All the drivers of your work are provided in Ubuntu. Listen to the song and Full Volume in the song [not bothering anyone]
It's a unique creator of Ubuntu. You do not need any driver. There is no driver disk with an angle motherboard. Starting from the normal audio driver, bluetooth, the graphics are all up to Ubuntu. Move it.
So you can do it, but what about my office work? Do not worry. After 11.04, all the versions have Libre Office. Without a plugin, it is free. One free.
Find out what is in Ubuntu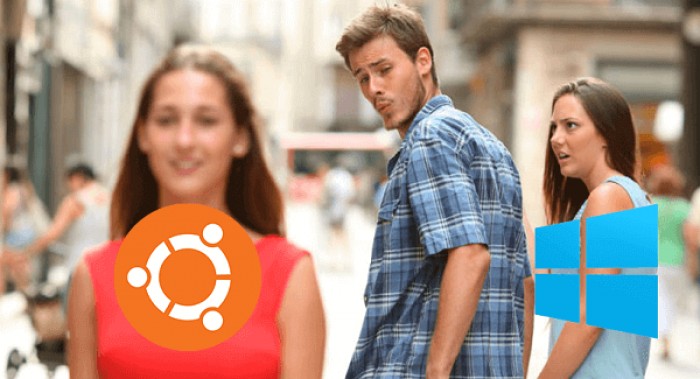 Linux kernel: 3.0 Python: 2.7.2 GNOME Desktop Environ: 3.2 Firefox: 7
You have to set it up.
What else is there
Do not ask?
All of your kind of chat is for Empathy. Starting from Facebook, all social network and community chat clients in the world are calling it.Bandas chat. And yes, chat emoticons are fun
Firewall? It's the father of Windows Firewall. If you are a hacker, then run in Ubuntu.
Watch the video on YouTube with Adobe Fat Set Setup. The Flash Player has Ubuntu version
Are you used to using Chrome? It also has.
There is "Life Aire" with which you can read all the news of the great news network, without the browser and via SS Feed
There are shots, see your pictures, and it's easy to import pictures from the camera.
Run the net with the phone? There is no problem. Nokia PC can be used without the need to run the net with bluetooth.
All your files are in encrypted state.
If you give a password in the boots, then the nobody is not able to sit in your PC
Ubuntu, the phishing victims are defeated. PC fishing does not work
Ubuntu will be launched in maximum 8 seconds if your PC's hardware does not have angles.
Now you have a favorite feature. You want to take backup of some important data. But do not want to keep a file share. What to do? Can be lost if the disk is lost, the pen drive may be lost. The hard disk can crash. Ubuntu One.Cloud Service. You will be given 1 GB space free. Open an account on PC. Upload the data. If the PC or the hard drive is broken, from the browser or other Ubuntu PC, login with the user name password and the return of your data while opening an account. No separate softwares are needed for the file upload or download.
Related Posts