Whether it is official or personal, sometimes we need to edit such files which can not be edited normally such as PDF files. So to edit it, we have to convert the PDF into a WORD file first. After that we can edit it very easily. By this process you can move your pdf image, change text and can edit as you like. Follow this article...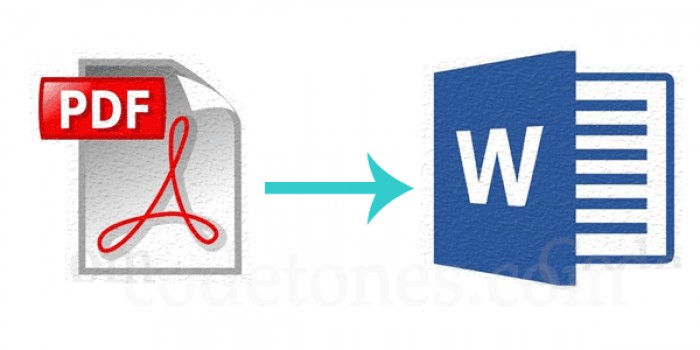 By Adobe Reader
Step 1:
Open the PDF that you want to convert to Adobe Acrobat. Depending on your preferences, PDF files can be automatically opened in Acrobat. If you do not have Adobe Reader, you can download it by clicking on the download link on Adobe Reader website.
Step 2:
See Export PDF in the right-hand option bar. Click it. You can see in the image of the lower, shown from the red arrows.
Step 3:
Click on Microsoft Word, choose your ideal format and settings, and click the Export button.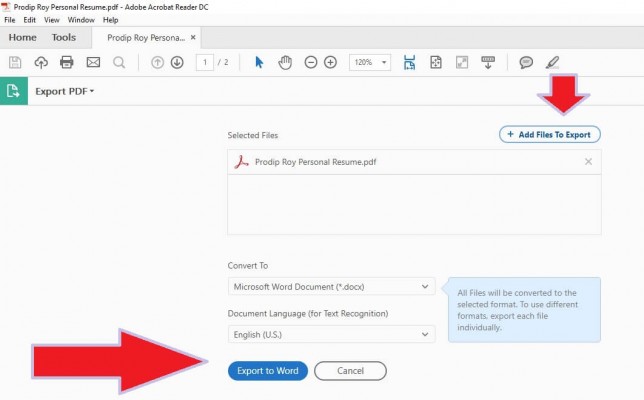 Step 4:
Adobe will automatically run text recognition for any scanned text during this phase. Text recognition does not always work, but for the most legible text, this is an ideal solution. Keep in mind that you may later need to do some rectification in your new Word document.
Step 5:
Next name your new converted Word file and save it in your desired location.
By Microsoft Word
Step 1:
Click on File and File to launch. After that, click Open from the resulting menu such that you were opening another Word file.
Step 2:
Locate the PDF file you want to change. Once selected, click Open.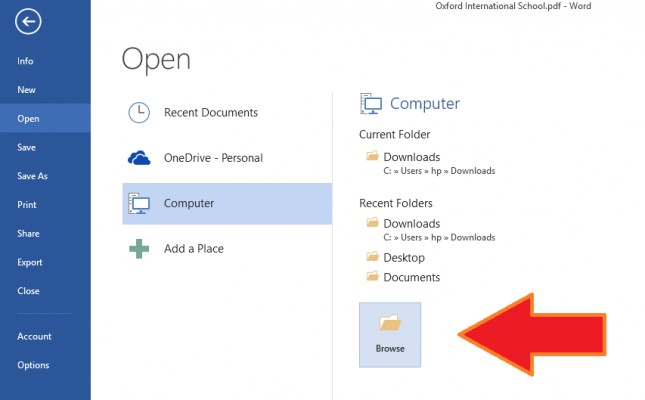 Step 3:
Microsoft Word attempts to automatically convert contents of your PDF into a new Word file
By web-based software
Click on the link to go to this web site PDF to Word Converter

There are many web-based services that you can use to convert PDF files to word files. If your Acrobat or Word is not immediately accessible, or if these programs are providing bad changes, then you can try one of them. They all follow the same process, and you only need to upload your file, pick your preferred conversion method and start the process. After this, you only need to download the file or check your inbox for new-converted documents.
Related Posts