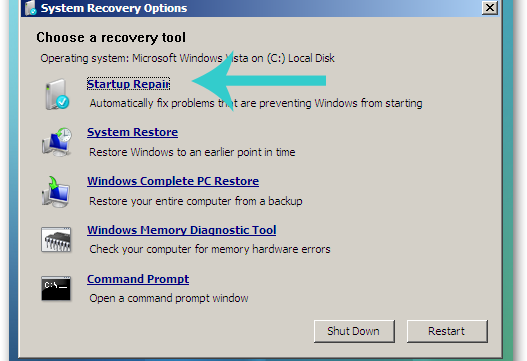 Windows has a super user, which is known as the administrator. Generally, you set a strong password for this administrator user. This habit is good for safety, but often you will face such a condition come when you lose this password or an employee in an office gives your PC an admin password and leaves the company.
Now the problem is how to reset this admin password, because without password you can not do anything. One common solution is to format the PC, but of course it is a long process and you lose all the data on the drive that has an OS.
Remember losting Admin password can be very frustrating, but there is no need to worry. Here are the ways to reset admin password on Windows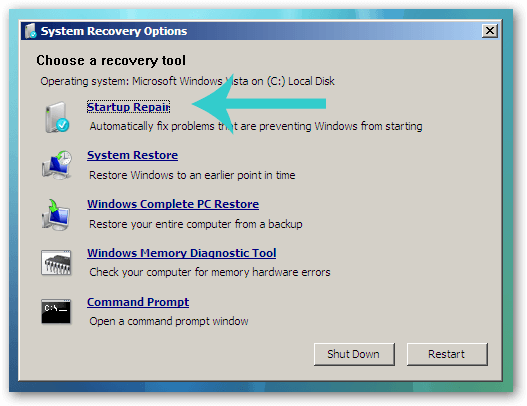 Create A Password Recovery Disk:
We already know that "the Prevention is Better Than Cure", but we do not follow it. If you are giving the admin password to the PC, it is always always better to make a password recovery disk first.
When you forget the admin password, you can use this password recovery disk to create a new password. I will always recommend that, you already make this password recovery disc so that you do not lose your important data.
To create a password reset disk -
1. Earn a removable media (a USB flash drive).
2. To open User Accounts, click Start button -> Control Panel -> User Accounts and then click User Accounts.
3. In the left pane, click Create a password reset disk, and then follow the instructions given below
4. When the Forgotten Password Wizard opens, click on Next.
5. Here, select the drive you have installed on the OS and click on Next.
6. Give your current password and click Next.
7. Now click Finish to complete the password reset disk process.
8. After the password reset disk is created, put it in a safe place.
9. To reset the password using this disk, click on the password reset in the login screen, and then insert your password reset disk or USB flash drive. Follow the steps in the Password Reset Wizard to create a new password. Then log on with a new password.

Reset the Windows administrator password
Option 1: Reset password with installation boot disk:
This is a trusted way to reset a Windows Administrator password, and this does not require any third party software. You have to boot the PC with the Origin Windows installation disc.
Boot your PC with the same Windows installation DVD or Flash drive.
Select Repair your computer option in the lower left corner.
Then go to the following steps and select the option to get command prompt.
Now type the command below (if Windows is installed on another drive in your PC, replace "C:" instead of that drive letter)
copy C: \ windows \ system32 \ sethc.exe
This creates a copy of sethc.exe which can be restored later.
Now type command to replace sethc.exe with cmd.exe in command prompt.
copy c: \ windows \ system32 \ cmd.exe c: \ windows \ system32 \ sethc.exe
Now reboot the pc.
When you see the logon screen, press SHIFT key five times, then the command prompt in admin mode will open.
Here, type the following command to reset the Windows password -
net user administrator *
(The administrator you place your user in place, but if your administrator has a space between the user name then this command does not work)
Now you can type your new password here
Note: When you perform this, you will lose access to all user encrypted files.
After the password has been reset, I recommend changing the changed sethc.exe to Stage 3 above the store file in the root folder of the system drive. For that you have to boot from the same Windows setup DVD or flash drive and then type the following command -
copy c: \ windows \ system32 \ sethc.exe

Option 2: Use password reset tool
There are many tools available on the Internet, which can reset lost user names and passwords in the Windows operating system. You have to make these ISO tools a bootable CD or USB drive and then you have to boot the PC and reset the password to reset them.
Here are the free open source password reset tools that can crack the Windows password quickly -
1) Ophcrack:
Ophcrack is an open source Windows password cracker which uses Rainbow tables. Ophcrack is based on Time-Memory Trade-off which quickly retails up to 99.9% of the password.
Visit Ophcrack's website and click on the Download Ophcrack LiveCD button to download.
To create a bootable disk or USB drive from this ISO image, go to my previous post and download just a very small free utility.
Boot the PC with this bootable device.
Now the "Ophcrack LiveCD" will look forward, do nothing here, it will be automatic run.
In the next window it will automatically show a list of all user names and their passwords.
But keep in mind that Ophcrack will not be able to locate it if password is too long.

2) Offline NT Password & Registry Editor:
Offline NT Password & Registry Editor is a free Linux based password recovery tool. But it does not find the password like Ophcrack, but it does delete or reset the password and you do not even need to be a user name address.
Go to the site of the Offline NT Password & Registry Editor and scroll down to the Downloads section of the page.
Download: Offline NT Password & Registry Editor
Download the Bootable CD image file.
After extracting file, make a bootable disk or USB drive from ISO image.
To create a bootable disk or USB drive from ISO image, go to my previous post and download just a very small free utility.
Now boot your PC from this boot disk and follow the instructions.