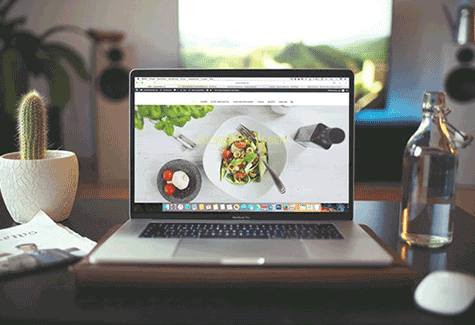 In the present globalization, everything is happening online. It is going to be a major contribution of the social and national activities to the whole world. And in such an era, It is not profitable for personal or company business without have any online identity. But there are many limitations. We can not present ourselves or our business in a right way. So we had to confirmed within a certain location. We need to focus on whole world trade.Thay why, it is the right time to trade with the whole world through your or yours company's websites. Today's Special article to make a website in personal or business purpose.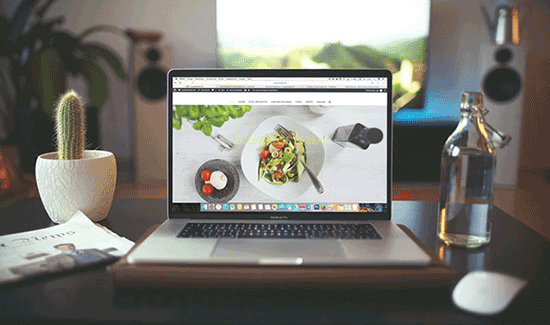 Website:
It can be done in two ways. For free and paid. If you want to go to the blog, you can go to Blogspot.com, wordpress.com and make your own profile like Facebook. What is the future of the free goods or the product ... It is hoped that nobody is unaware. Remember one thing ... Your website is not for 1/2 day but for the whole life. If you want to create a beautiful structure with attractive design and compliance information, then you must go to the website with paid or money. And for this, you need domain and hosting. The trouble is to choice a good and secure web hosting specially for newcomers.
And for those who have no idea about domain / hosting,
Domain
Simply put, the address of your website is the domain of your website, such as: Facebook's domain is facebook.com. The domain is registered with the money and has to pay every year.
Where can I get the domain
There are many domain providers where you can register a top-level domain. It costs registration fee. You will be charged a fixed rate per year and you have to re-new in the next year.
Caution:
There are many fake or untrusted organizations, who will call you free or at a low rate. You will always be aware of them. They will be the first year to show you the greed by offering various offers, but from the next year, You will be forced to fulfill their demand to save the website. So the money is a little too expensive Buy freebies from them.
Now let's talk about hosting
Hosting: Suppose you have a house which total area is almost 2 acres. However, House name is your domain or website address and the amount of 2 acres is your hosting.
Where can I get hosting
You will get the hosting of those who have domains. But in this case, beware of fraud.
How is the price
It will depend on how many GB hosting you want. If you have a personal website, then 2GB of hosting is the best and that's the perfect one. If you are a daily website then you need to look at 10 GB or above (depending on the size of the business). In the same way, you can get some benefit like that. But keep an eye on this - many companies are hosting a low price and quality hosting.
Try to get domain and hosting from the same organization. They will make all the settings.
Many companies also offer the benefits of affiliate marketing. In this process, they are able to earn a good amount by providing their customer support later on.
Things to remember before buying a hosting
Loading speed
The loading speed of the website must remain high. If you do not want to read it, you can get penalties from Google. Talk to the hosting provider and find out what kind of loading speed they will be.
Bandwidth
Visitors to your website will depend on your bandwidth. If you buy more bandwidth, more visitors will be able to get more bandwidth and there will be a limit. Therefore, try to get the bandwidth from those who have unlimited bandwidth.
Uptime
Of course, 99.99% will be required and usually 99.99% of all people
Moneyback Guarantee-
Value Guarantee is a very important issue. Many companies offer 30 day Moneyback Guarantees. Make sure the company is offering moneyback before buying.
Support:
Of course, buy 24-hour live-support service. It is very important
Control Panel-
You need control panels to manage your web site. With Control Panel you can easily manage your web site. Web hosting is the simplest and more feature-rich control panel being the CPANAL. So ask your domain and hosting provider to give you domain and hosting panel.
Affiliate Marketing
Only you can arrange your regular income. Find out if the company offers affiliate services. If you give them the customer supply then you can earn a good amount.
Server load-
Make sure the Savar over loads talk about the company's support
SSD & HSD:
Your hosting must be SSD. Talk to the server and verify that they are not SSD or HSD providers.
You will also consider email, daily backup, personal client supporet, visus protection and so on.
It is possible to take the customer's attention very soon as the most reliable and high-speed hosting provider. If you want them from To get it, you will get a little search on Google. One of the reasons for their promotions is that, at the beginning, you have 50 GB hosting and Unlimited Individual offers and there is also the advantage of affiliate marketing. In the last 2 years research, Host4coder is 100% up to 100% of the global hosting company like Godaddy, Bluehost etc. However, yes, before other times, other domain-hosting providers should be well-informed about services, Buy from the news that you think is best for you. Only keep three things in mind -
1) Space
2) Bandwidth
3) Programming support
By considering these simple three things, you can easily recognize the best hosting providers.